Podcast "Bankgeschichten"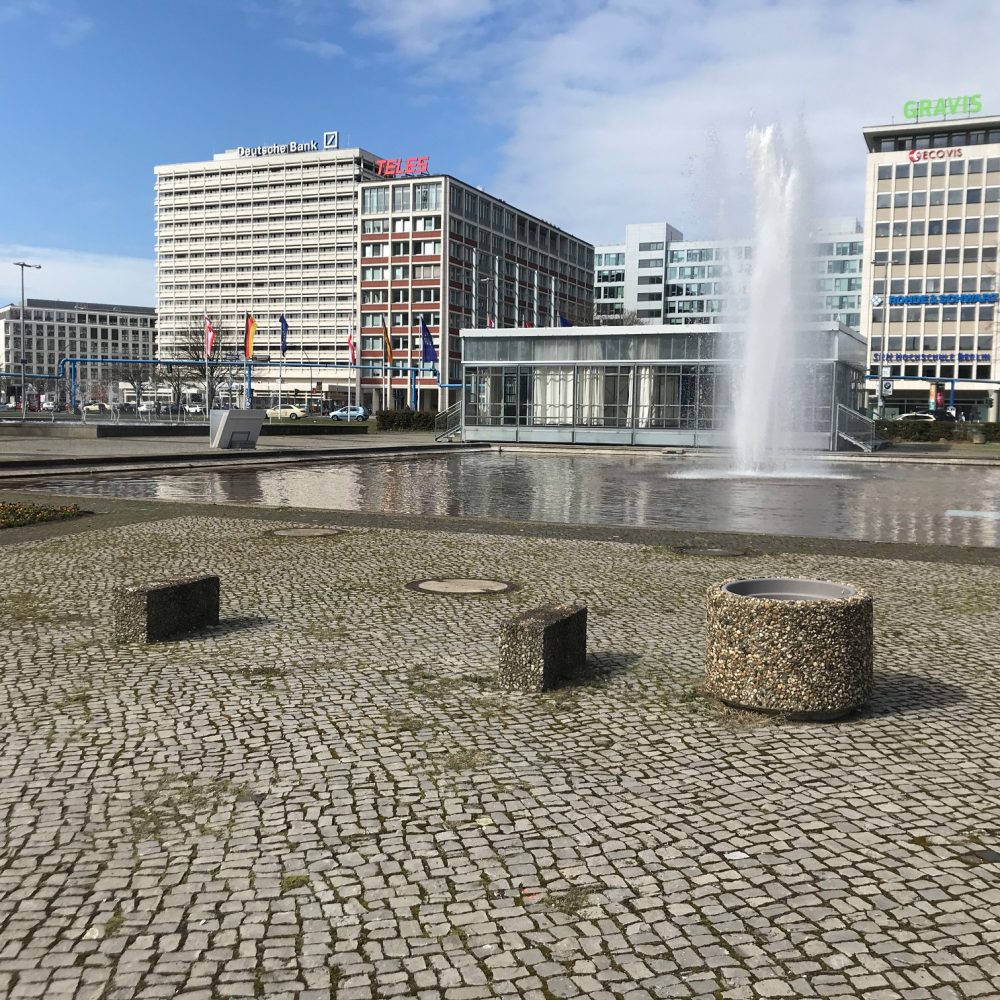 Foto, März 2021 © zukunftsgeraeusche Isabelle Kaiser
Am 6. März 2021, wäre der Berliner Architekt, Stadtplaner und Maler Werner Düttmann hundert Jahre alt geworden.
Eine seiner Arbeiten, die Freiraum- und Platzgestaltung des Ernst-Reuter Platz, heute Gartendenkmal, wurde zwischen 1959 und 1960 fertiggestellt.
In diesem Jahr werden die Sitzbänke auf dem Ernst-Reuter-Platz von Auszubildenden der Knobelsdorffschule Berlin in Zusammenarbeit mit dem BHROX denkmalgerecht saniert.
Die Arbeiten sollen begleitet werden. Geplant ist ein 20-minutiges Hörstück, das zum einen den Arbeitsprozess mit Baumfällen, Holzarbeiten, Betonsockelkonstruktion, Stahlkonstruktion, bis zur Montage begleitet und zum sich zum anderen mit der Arbeit von Düttmann selbst beschäftigt und Expert*innen und Wegbegleiter*innen befragt. Darüber hinaus beschäftigt sich das Projekt auch allgemein mit der Bedeutung und Funktion von Bänken im städtischen Raum. Dazu werden Passanten befragt, auch die Auszubildenden selbst kommen zu Wort. Welche Verbindung haben sie zu Walter Düttmann? Wissen sie eigentlich, was für eine Bank sie sanieren? Was bedeuten für sie eigentlich Bänke?
Am Ende der Sanierung wird auf der Bank ein QR Code installiert, welcher Interessierten und Passanten die Möglichkeit gibt, Platz zu nehmen auf den Düttmann-Bänken und das Hörstück anzuhören. Zusätzlich wird auch auf unserer Webseite der Podcast im Zusammenspiel mit Fotomaterial angeboten.
Podcast "Bankgeschichten"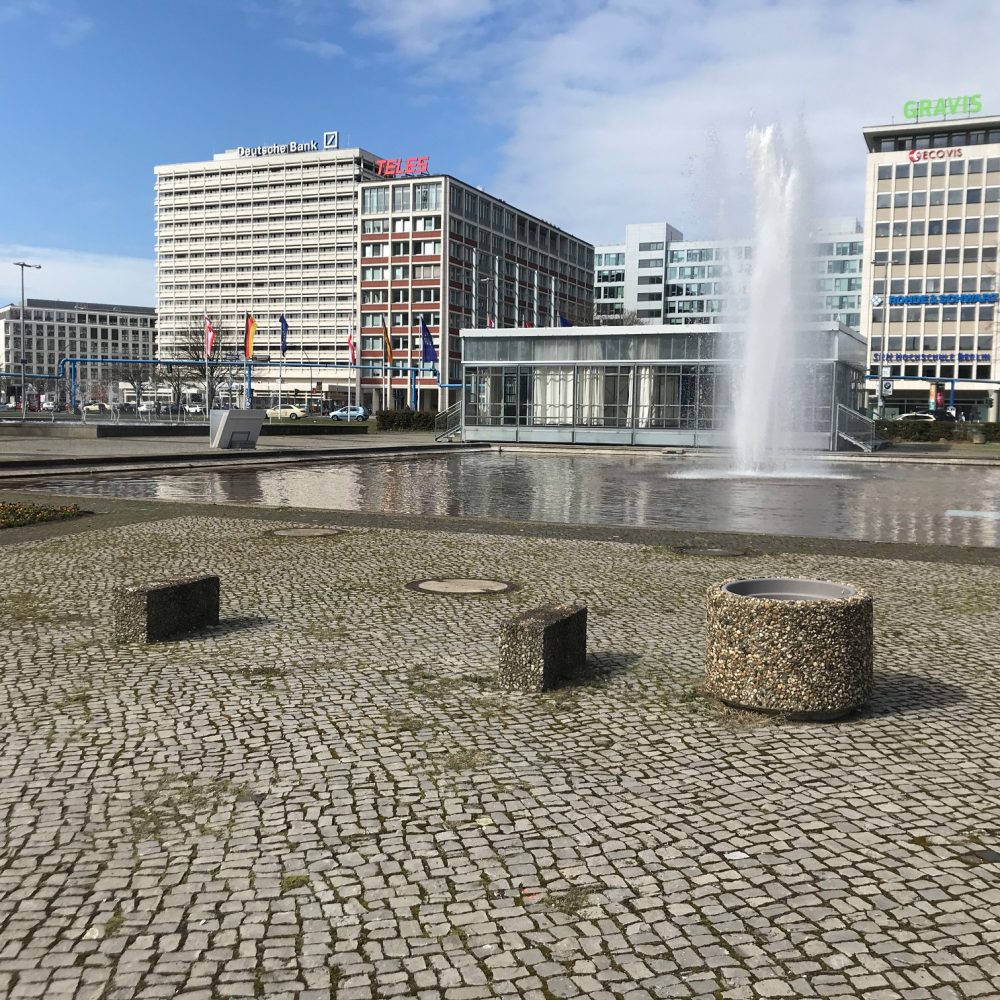 Foto, March 2021 © zukunftsgeraeusche Isabelle Kaiser
On March 6, 2021, the Berlin architect, urban planner and painter Werner Düttmann would have turned one hundred.
One of his works, the open space and square design of Ernst-Reuter Platz, now a garden monument, was completed between 1959 and 1960.
This year, the benches on Ernst-Reuter-Platz will be renovated by trainees from the Knobelsdorffschule Berlin in cooperation with BHROX in accordance with the monument's requirements.
The work is to be accompanied. A 20-minute audio piece is planned, which on the one hand accompanies the work process with tree felling, woodwork, concrete base construction, steel construction, up to the assembly and on the other hand deals with the work of Düttmann himself and interviews experts and companions. In addition, the project also deals in general with the meaning and function of benches in urban space. Passers-by are interviewed, and the trainees themselves also have their say. What connection do they have to Walter Düttmann? Do they actually know what kind of bench they are renovating? What do benches actually mean to them?
At the end of the refurbishment, a QR code will be installed on the bench, giving interested people and passers-by the opportunity to take a seat on the Düttmann benches and listen to the audio piece. In addition, the podcast will also be offered on our website in combination with photo material.